Redeeming Love: All You Need to Know
Table of Contents Hide When is Redeeming Love coming up?What is the plot of Redeeming Love?Who will be starring in Redeeming Love? Where Redeeming Love is available to watch? Some COVID-19 projects just did not have it easy. The historical romance "Redeeming Love" was finished long ago, but when the pandemic started, the release of the…
Some COVID-19 projects just did not have it easy. The historical romance "Redeeming Love" was finished long ago, but when the pandemic started, the release of the movie was put on hold. The movie we were waiting for is finally on its way to the theaters.
The book Redeeming Love is about a love story that happened in California during the Gold Rush. This movie is inspired by the Bible. It shares some of the same themes as the Bible story, mainly that God wants to show people love and give them redemption. The story is about a woman named Angel. She is very sad and she can't find love. Then she finds it but then goes through terrible things. Abigail Cowen, who people know from "The Chilling Adventures of Sabrina" and "Fate: The Winx Saga," will be in this movie.
When is Redeeming Love coming up?
The movie "Redeeming Love" finished filming in Cape Town, South Africa. It was originally planned to be released in 2020, but it is now set to be released next year. This could've possibly been to wait for more theaters to open and operations to get back to normal to ensure a larger audience. Now "Redeeming Love" is coming out in 2022, but no specific date has been revealed yet.
Also Read: Top Gun: Maverick – All you need to know
Universal Pictures will be distributing our film. It will be under their banner. The director said that Universal Pictures is a "perfect home" for the film. They released trailers for movies, and people go to see them. We hope the next few months show the release date of "Redeeming Love."
What is the plot of Redeeming Love?
The story of Angel and Michael in "Redeeming Love" is about forgiveness and redemption. They live off almost nothing with their mothers. When her mom passes away, Angel is left without a guardian. A man tried to help her but he turns out to be a murderer and abuser. He abused Angel for years. As an adult, Angel was able to get away from him. But it seems like the cycle of abuse and hardships continued for the young woman.
One day, Michael met Angel. He knew that they were meant to be together. Angel is a different person. She doesn't trust people and she does not have hope for the future. Angel doesn't like when people are nice to her because she feels bad when they are nice. Michael is determined to win Angel's heart. He is understanding and has been straightforward with him.
The director of "Redeeming Love" said that "Angel's journey reminds us that healing happens through love and acceptance, never through judgment or force."
Who will be starring in Redeeming Love?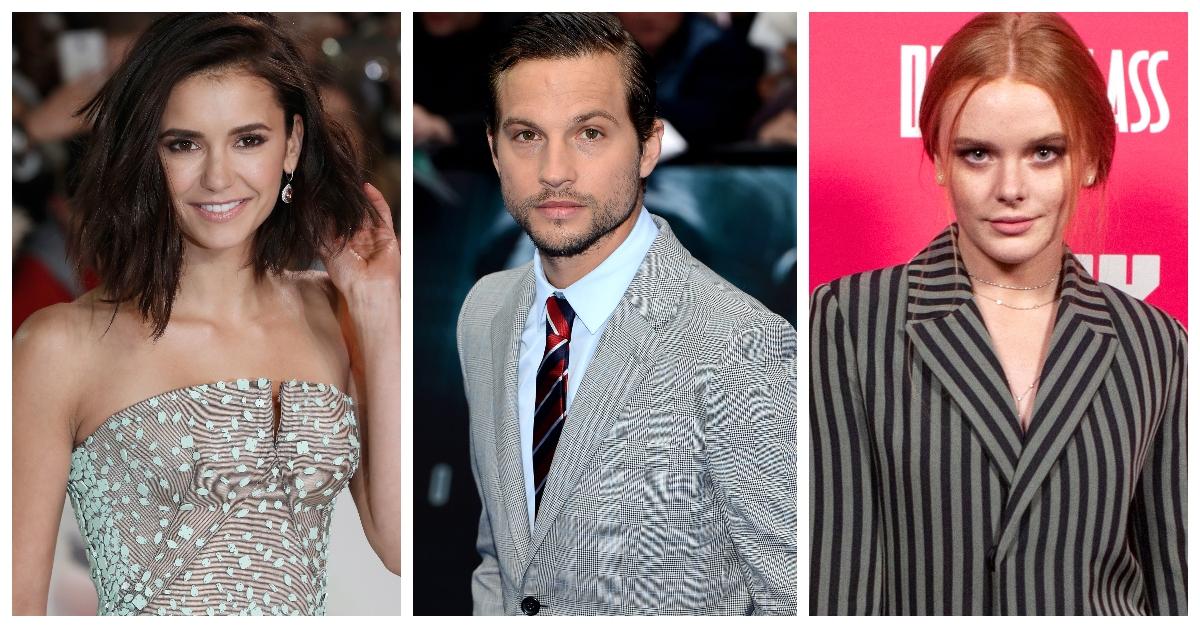 Cowen is the lead actor in the movie. The movie is about a girl and her mother. The mom loves her daughter but sometimes she has problems, so she can't take care of her. Opposite Cowen as the male lead is Tom Lewis. He will be playing Michael Hosea, a man who meets Angel after she has had many hardships and helps her believe in love again. The actor Logan Marshall-Green will play Paul, Michael's brother. The actress Jamie Lee O'Donnell will play Lucky, a sex worker Angel meets and befriends.
Also Read: The Matrix: Resurrections
In some other roles, Eric Dane is playing Duke. He is the first man who will take advantage of and abuse Angel when she is young. Famke Janssen also plays a character known as Duchess. After Angel gets away from Duke as an adult, she works for Duchess and she doesn't give her any money. She also treats other people very badly.
 Where Redeeming Love is available to watch?
Redeeming Love is available to stream on Amazon Instant Video. Redeeming Love can be bought from iTunes for $14.99 or rented for $0.99 Redeeming Love also has a limited release in theaters and it will be released April 14, 2017